Garden Barbecue Area - Aylesbury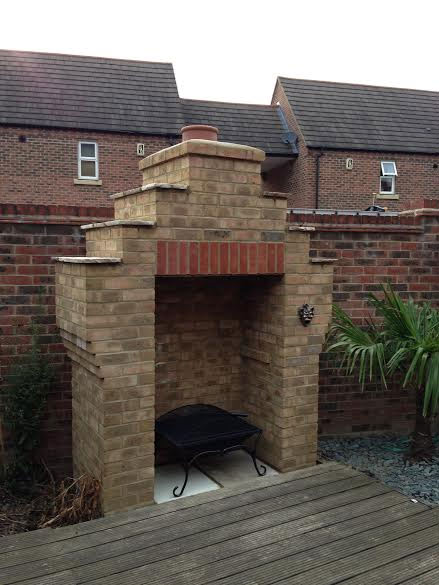 We built this barbecue area / fireplace / pizza oven as an extension to a seating area in a gaden in Aylesbury in May 2014.
Living in the UK we're used to rubbish summers, but when the sun shines, there's nothing we like more than a barbecue with a few friends. This customer decided they wanted to combine a BBQ in the afternoon, with a warming outdoor fire in the evening, and maybe a pizza for supper!
As you can see from the picture, we built them a lovely multi-purpose brickwork station which suits all their needs, and we now know they had a long, hot summer to get the most out of it.
This customer also installed bi-folding doors at the rear of their house, and DNA Builders provided the construction services for the door fitting.