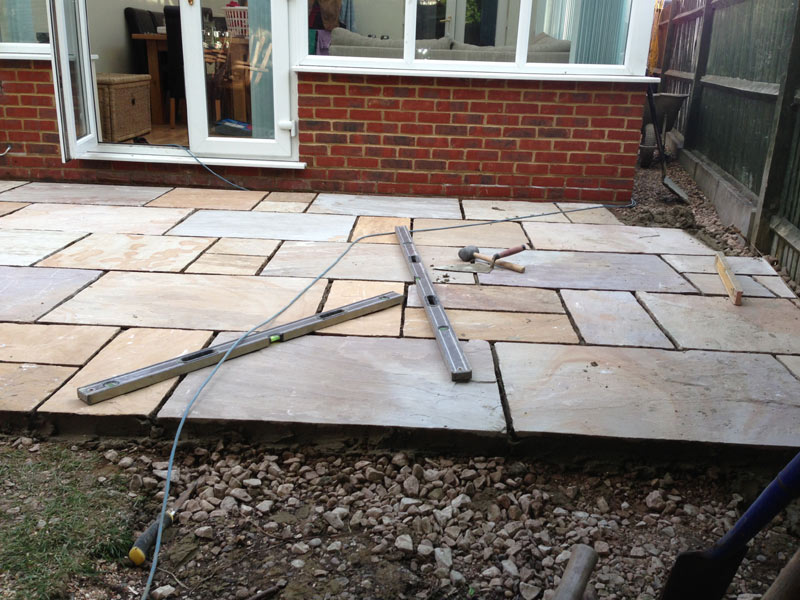 A lovely straightforward outside job for a nice few sunny days in the summer - we built this attractive patio in Aylesbury, Buckinghamshire, for a client who wanted a bit more flexibility from their garden.
A patio in your back garden provides a place to sit, eat and socialise with friends. It also gives your garden more structure and - as in this case - makes the garden a more attractive place to be.
In this garden, the lawn actually went right up to back door of the house which wasn't very convenient. DNA dug out all of the turf and created a perfectly level and robust surface to put the patio slabs onto. With various angles to contend with, we cut the slabs precicely to give a neat finish.