Patio in Haddenham, Buckinghamshire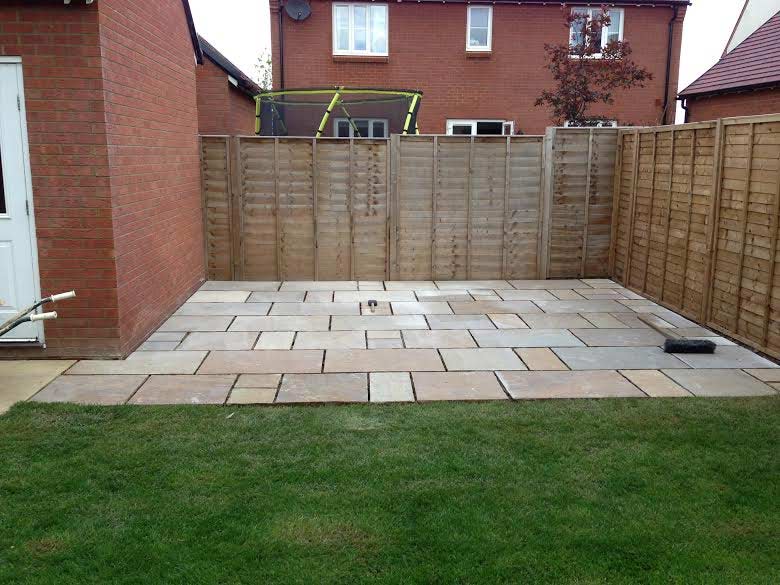 Another new patio laid in time for Wimbledon and the summer - this time for a customer in Haddenham, Buckinghamshire.
As you can see from the pictures, this patio makes great use of a corner of the garden, providing ample space for any number of uses, including a dining area, BBQ, sheltered gazebo room or just for hanging out the washing!
Patios are something our team can complete quickly and to a high standard of finish. If you want one for this summer, give us a call quickly and we'll pop round to give you a quote.