Bespoke Utility Room - Thame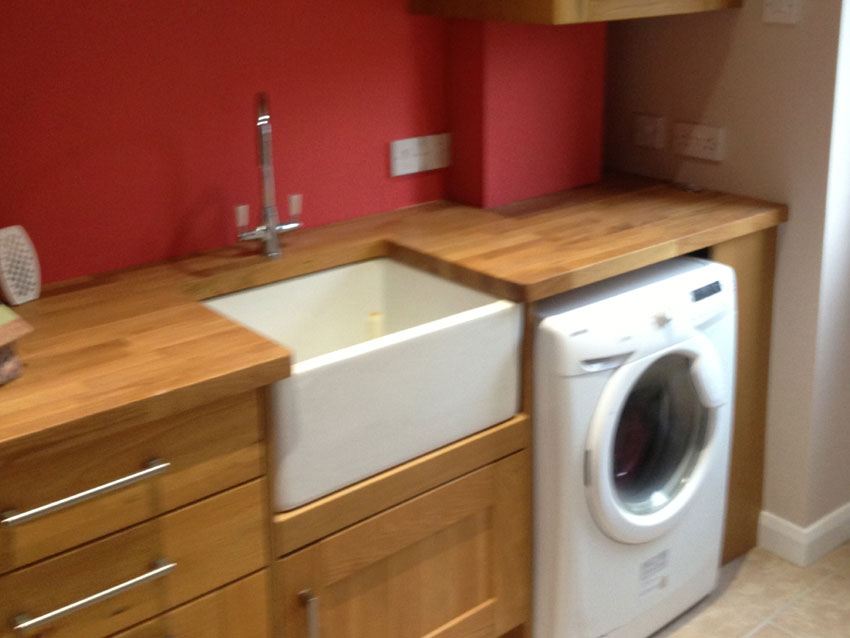 If you have a space in your home that is going unused, then you could do worse than to put in a utility room like this one.
We managed to squeeze a lot into this little space including hand-crafted cabinets and surfaces providing loads of storage, a lovely Belfast sink (ideal for cleaning all those muddy shoes and wellies!) and there's also a selection of white goods for good measure.
This particular utility room was fininshed to a very high standard all round, but you don't need to spend a lot of money to make a big difference to your home. A well thought out utility room can free up vital space in your kitchen, making it an easier place for a family to work and play.
Call us today if you think you might have a space that could be used as a utility room, and we'll be happy to pop round and talk over the options with you.