New front door and patio in Bourne End, Buckinghamshire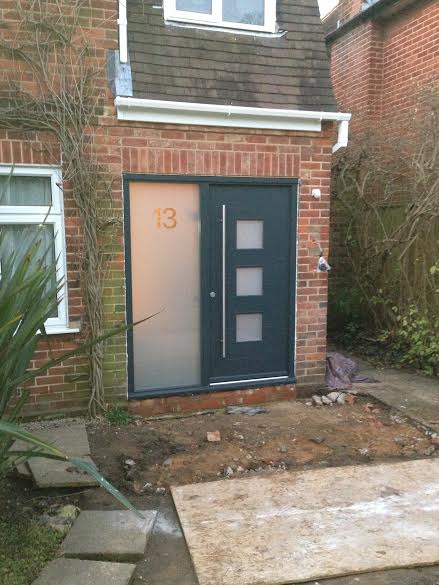 Just a quick little project for us in Bourne End, fitting a smart and modern new front door to an existing extension, and also laying a new patio outside the front door.
This job came from a recommendation from a previous client who we had completed a project for previously in Bourne End. DNA Builders give 100% into every project we undertake - large or small - and we're happy to say that we regularly get recommended to new customers from jobs we've completed previously.
So, if you need a new door fitted, or a new patio, give us a call and we'll be pleased to provide a competitive quote.