Oak Spindles and Bannisters - Thame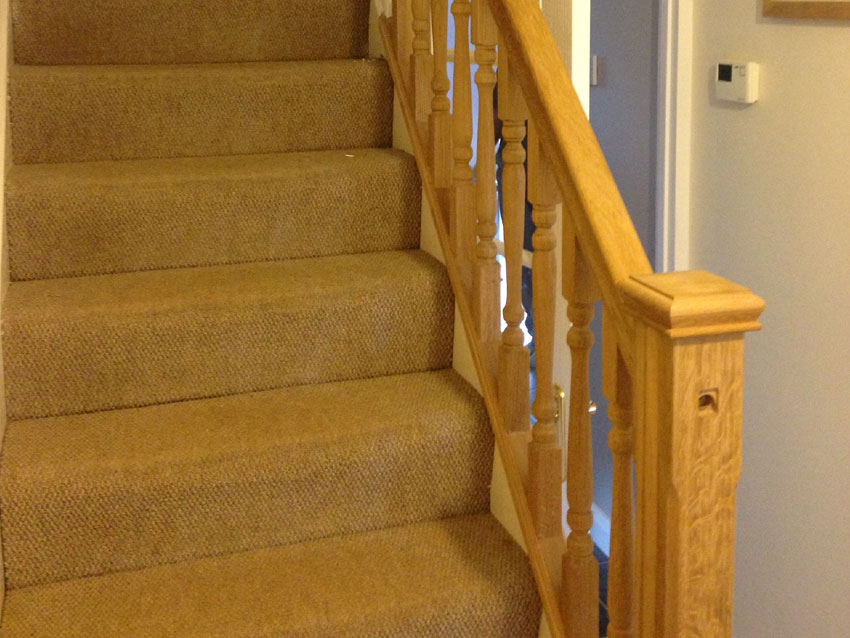 Sometimes, it's the touches of quality and individuality that really make a home. These bannisters with oak spindles are a great example of that.
Improving your home is a seemingly never-ending project - as soon as you've addressed one area of concern your mind immediately moves to the next. Of course this process will always cost you money, but taking pride in our homes is a national obsession and home improvement is something that us Brits specialise in!
At DNA, we love working with our new and regular customers on improving their homes, no job is too big or too small for us, and we maintain high levels of quality no matter what we are asked to do.
We fitted these bannisters as part of a larger home improvement project, and whereas bannisters are not the most exciting improvement you can make, they actually perform an important role and are usually central to the home. The quality of materials and fitting is something that the customer will appreciate every day, and this will be one home improvement job that won't come around again for a very long time.