Double Storey Extension - Thame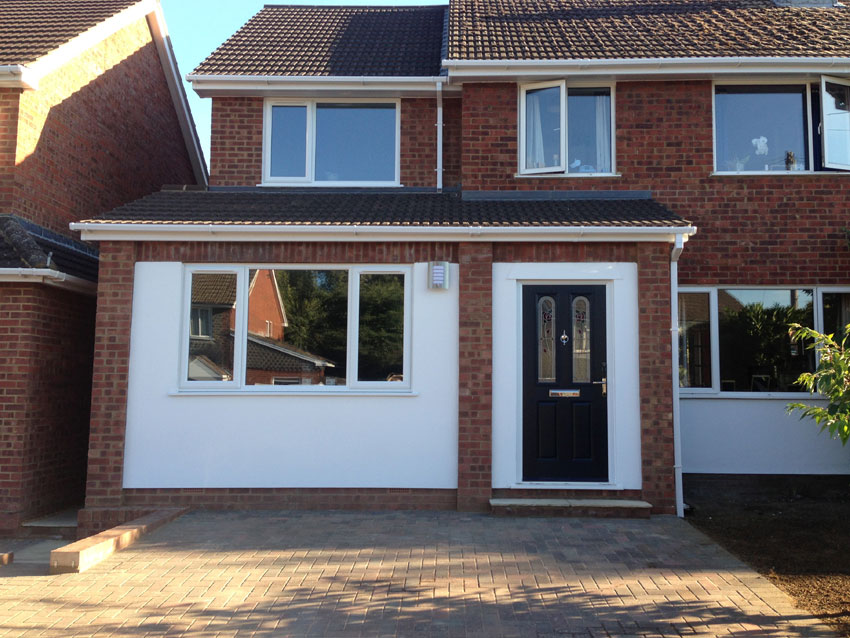 This double storey extension in Thame created two new bedrooms upstairs and added significant extra living space downstairs.
DNA managed this project from planning to completion and we're very proud with the quality of the end product and with the service we provided.
Mr & Mrs Gibson came to us in August 2012 with a general idea for an extension, and they were pleasantly surprised by our open and honest attitude and with our quote for undertaking the work.
Double storey extensions require planning permission which was attained by submitting the completed plans, and we began work in March 2013 by breaking the ground and laying the required foundations. Due to the closeness of surrounding properties, we took extreme care to keep disruption to a minimum, and we also looked closely at making sure that the new extension blended in perfectly, selecting materials and fittings that would make the structure look like it had always been there.
By mid-March 2013 the ground works were in place and the next few weeks saw us very quickly erect the main structure of the extension and get the roof on. Matching tiles completed the roof element, and we sourced windows and doors from local suppliers to complete the external part of the project and make the house weatherproof. At this stage we tidied up the external area of the house with some landscaping, including relaying the existing drive to make it look like new, and adding a path to the side of the house.
Early May saw the DNA team focus their attention on completing the interior, with electrics and plumbing installed, and every wall, ceiling, floor, fixture and fitting finished to the highest quality.
We completed the project in July 2013, leaving behind us a transformed family home which will suit the Gibsons' needs for many years to come. There were so many nice touches and extras on this project we can't mention them all, but Mr and Mrs Gibson were absolutely delighted with the work undertaken by our team and would be happy to recommend us for similar projects to any of their friends or family.