Porch and Wet Room - Thame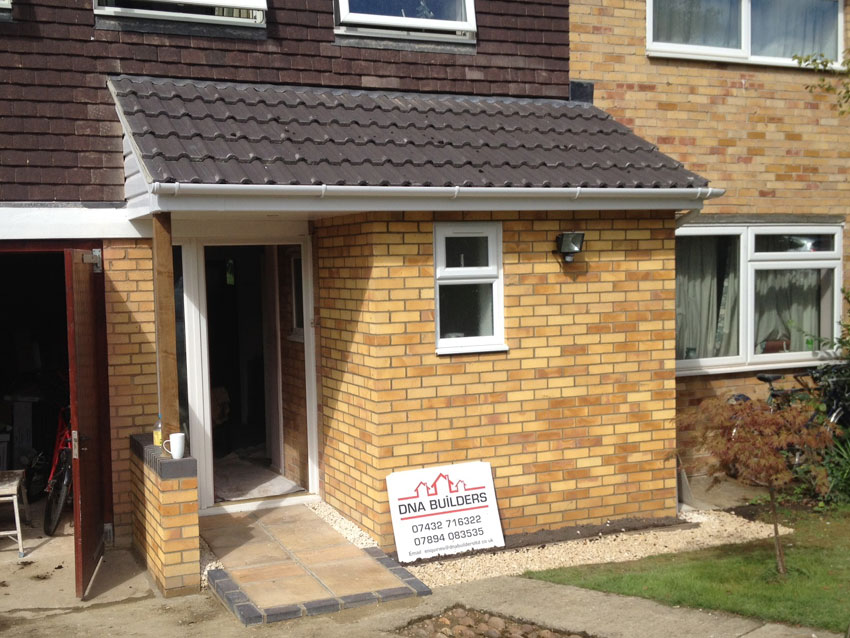 Adding an extended porch to the front of your home is a no-hassle way of adding more downstairs space and giving the existing building a characterful facelift.
This particualr porch came with the added benefit of a modern wet room, which is a great way to utilise the extra space created. The newly covered doorway tranforms the entrance to the home, and with every material used hand-picked to match the existing structure, it blends in beautifully.
There are some lovely details with this particular build which give it an individuality and a feeling of quality, with one side left open and supported by a solid wooden pillar allowing light to get through the front door. The covered area in front of the door has been tiled and edged with premium stone which makes the entrance to the home something a bit special.
DNA Builders undertake a lot of porch extensions with additional toilets, cloakrooms or wet rooms. We are in a great position to advise you if it's something you are thinking about adding to your own home. Contact us today and we'll be happy to come over and discuss your requirement with you.