Single storey house extension in Haddenham, Buckinghamshire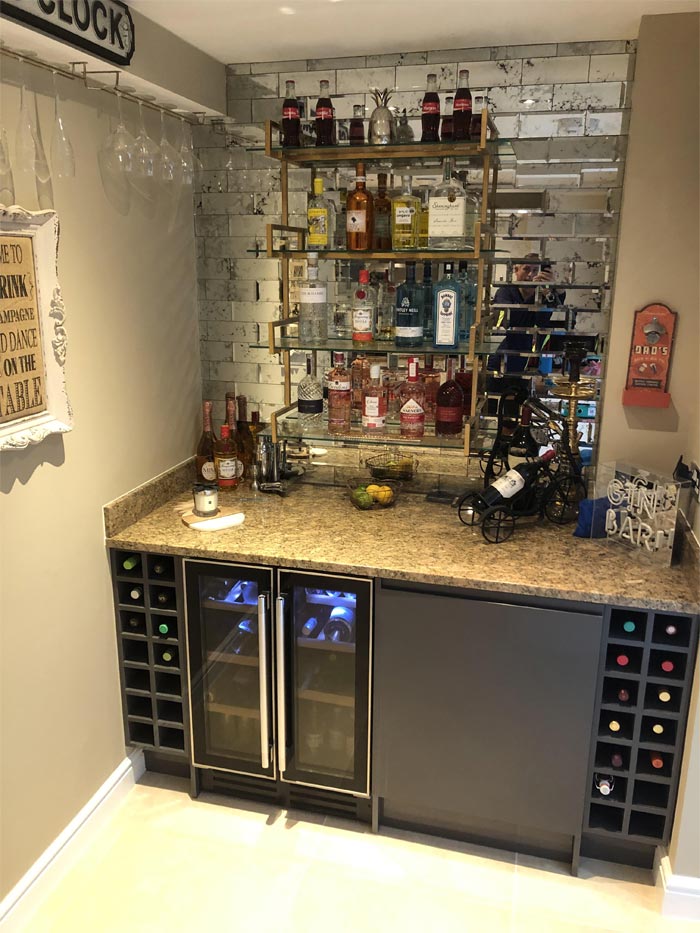 Here's a lovely single storey rear house extension with patio at a home in Haddenham, Buckinghamshire.
This new space is now being used as a family living and dining area with it's very own gin bar for when it becomes a space for entertaining guests!
The room gets lots of daylight through large skylights and patio doors, and now looks out over a patio area that our team built at the same time. On this build, the extension has a flat rubber roof and a high-tech self-coloured slicone K-Render.
The customer was delighted with the finish and build process:
"In choosing my building partner I was specifically looking for a company with an excellent reputation and knowledge, it was also important the company could show they were organised and professional. My single story extension was tricky and I wasn't disappointed with the outcome, a truly excellent job by the friendly DNA team - I would highly recommend them."

Nicholas Babington  - Haddenham