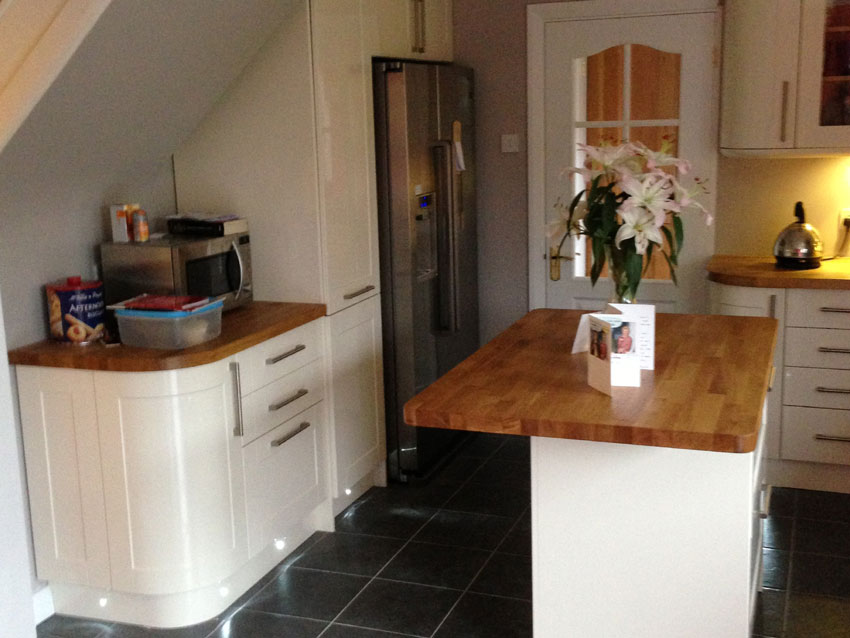 DNA Builders created this bespoke kitchen in a characterful property in Thame, Oxfordshire.
When your kitchen area is an awkward shape, there's often nothing you can buy off-the-shelf that will suit your needs completely. That was exactly the situation with this kitchen, and the owners took it upon themselves to create the kitchen of their dreams from scratch.
Nothing was left to chance on this project, with the floor, the ceiling and everything inbetween being created precisely to compliment the given space and the requirements of the owners. Our team delivered a very high-specification end product with our usual care and attention to detail, and we're delighted with the end result.
It's always nice to be able to work inside during the winter months, so this was a great project for us, and we thoroughly enjoyed the time spent creating something so precise and also so important to the customer. If you're thinking of creating your dream kitchen, why not give us a call and we'll be happy to talk it over with you.
We've gone on to complete many more projects on this house, so take a look around the rest of our case studies and find out what we've been up to!