Chimney Renovation - Hamden House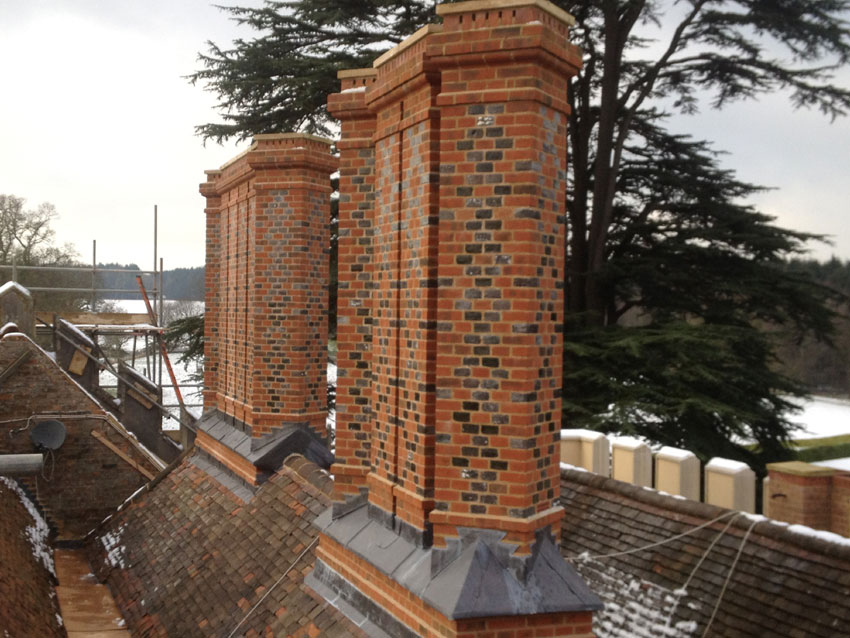 We can turn our hand to almost anything here at DNA, and renovating intricate brickwork on this listed chimney stack at Hamden House was one of the more specialist jobs we've undertaken this year.
As you can see from the pictures, this wasn't a job for anyone scared of heights, but we were delighted to be chosen for the task, and we were equally pleased with the outcome, as were the National Trust who provided the contract.
If you have any exterior brickwork that needs some attention, whether chimneys or walls, then call DNA Builders and we'll be happy to visit you to discuss your requirement.